August 20, 2021 at 9:21 pm
#6649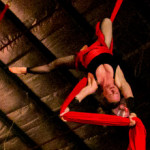 Caro
Hi team. It's my turn to be missing the silks! New Zealand has gone into a hard nationwide lockdown (so I haven't been in since that first attempt this month) and I'm not sure if we'll be out before the end of the month, but I have my fingers crossed of course.
I'm following along with your progress everyone. You're doing great!
If we don't get out in time am I better to a) include a video of the waterfall drop with music and styling but no Goddess Throne or b) the attempt I have uploaded with the goddess throne (but no styling as I was just trying it out for the first time). Thanks. Oh and a big thank you for the ground workout series too!