July 6, 2021 at 7:11 am
#6005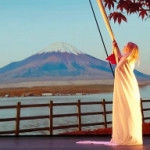 KamilaK
Hi guys, I'm still finding the switch in meathook very hard. Any tips or exercises to make it happen?
Also, is there an alternative way to get into the spinning seating position? It looks like it could be done from a hip lock? I'm asking so I can get to that fun part of a spin, while I work on my meathook switches.
This reply was modified 1 year, 8 months ago by

KamilaK

.