June 30, 2021 at 11:39 pm
#5855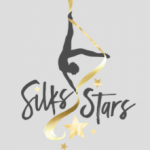 Silks Stars Team
Hi Karen, yep you uploaded correctly 🙂
If you'd like to post a link to your video here on the forum, click on your profile- then click the video from your gallery- then copy the URL at the top of your browser and paste into your comment in the forum.
Posting a link here on the forum is optional. We will be reviewing everyone's submissions over the next few days whether you share a link on the forum or not. Hope that all makes sense!