March 30, 2021 at 12:12 pm
#4385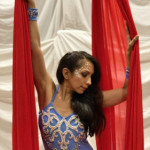 Janice
This is a beautiful sequence. Thank you for this 🙂 I have 2 questions:
1) My rig height is 12 feet only (and I am a short person). And yet, I can safely do Legless Falling Angel (in the MTS program) and Falling Angel. I have done these repeatedly and find my rig height to be ok. Does this mean I can do the Falling Angel Arch with my rig environment too?
2) about the preparation part in Falling Angel Arch- After the inversion and leg crochet, can I do the X at the back 2x to ensure no slack during the 360 degree rotation?
This reply was modified 1 year, 11 months ago by

Janice

.