September 17, 2020 at 12:21 pm
#1366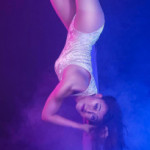 Eiz
Hi everyone! Glad to be here! I started out with pole and eventually came to love aerial silks, so I have been mostly doing self training since learning how to do some basics. I was part of the Emerge workshops and I certainly enjoyed everything about it even though it was quite challenging for me. I look forward to this program, already I had picked up a lot of pointers with the double star drop! Thank you Rachel and Brett for making this possible!
Name: Eiza
Location: Manila, Philippines
Preferred apparatus: Pole, silks, a little hammock
IG: pole.aerial.eiz
This reply was modified 3 years, 2 months ago by

Eiz

.