September 6, 2020 at 12:24 am
#1270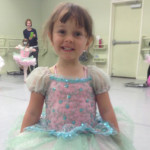 Hila
Hi, I'm Hila!
Thank you so much for starting this thread, what a great idea! Great to meet everyone!
I got hooked one day when I happened to turn the wrong way after getting a pedicure and saw Rachel teaching a bunch of kids through a window. I took the last spot in the only adult class the studio offered (which happened to be an advanced silks class, haha). This was some years back soon after having a baby, and I'm super happy to be working with Rachel and Brett again!
Other than this, I live a very full life–5 fish, 2 kids (now home schooling), 2 cats, 1 husband, 1 mouse, 1 full time job (Public Health/Safety position at an Aerospace company), 1 college course….
Location: Los Angeles, CA by way of Italy and Israel
Main Apparatus: Hoop