October 19, 2020 at 2:31 pm
#1771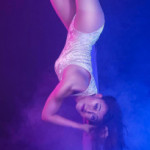 Eiz
Here is my latest attempt (Link). A leap from my previous attempts, but nevertheless a lot to clean up still.
I finally found out how big my loops should be for it to slide to my ankles (been struggling with it as well!) after trying out the double knee hook per Rachel's suggestion at the Q&A. So when I tried the combi, after flipping over I always find that my loops are too big. Here I was kinda trying to keep the tails short, but it results to having to bend my arms, which makes flipping over a bit of a struggle. Also, I tried loosening my grip to make my loops even smaller (because it was still too big even after gripping with a shorter tail) before going to the split since I do feel that's the only way I can get the loops to slide to my ankles, I wonder if that is ok..I'm terrified I might lose my grip here and fall, so I still practice low.
Going back from the splits to the pike before getting to egg beaters is precarious as well. I really want to brace my arms to my chest without my elbows flaring in order to have a stronger pike, but I'm kinda having a timing problem here, because the only way to doing that is to make the loops closer to me, which means doing the pike (or in the video ended up doing a straddle) anyway in a much weaker position, does that makes sense? Do I simply need to strengthen my grip?
XOX Eiza
This reply was modified 3 years, 1 month ago by

Eiz

.